Seasonal freshness, fewer miles to travel, less preservation needed, all great reasons to buy farm direct.
Making local connections and building community around what you eat is very important, especially during uncertain economic times.
Farm Direct Food means more dollars go to the farmers, and more dollars per transacation stay local!
MORE CONTROL OVER WHAT YOU EAT
People who shop direct from their farmers can ask questions and make decisions about what their food eats.
BEST WAY TO FIND LOCAL FARMS?
Facebook, Instagram & TikTok are the best ways to get info direct from the farmer. Our preferred info source is Facebook because of the community & discussion.
YEP. Best source of direct info from farmers is social media. It's free, it's constant, and it's easy to use when you're busy.
WHAT IF I DON'T USE SOCIAL MEDIA?
We suggest a compromise of using the info on public social media to find emails and websites. Or curate your social media specifically around local food access.
(That's what we did!)
Plenty of lists, resources and spreadsheets available from state orgs like FDACS, or try county extensions, Farm Bureau, or consider exploring producer networks like our friends over at
LocalHarvest
.
See our frequently requested resources, favorite discussions, and important resources for both consumers & producers. Click the "Start Here" to start there.
If you join our community on Facebook, we encourage you to use the "Search" box at the top right corner of the app. Search by keyword or county, and make sure to like or follow all the pages that spark your interest.
If searching our FB group doesn't give adequate results, feel free to create a new post with your location & requested goods.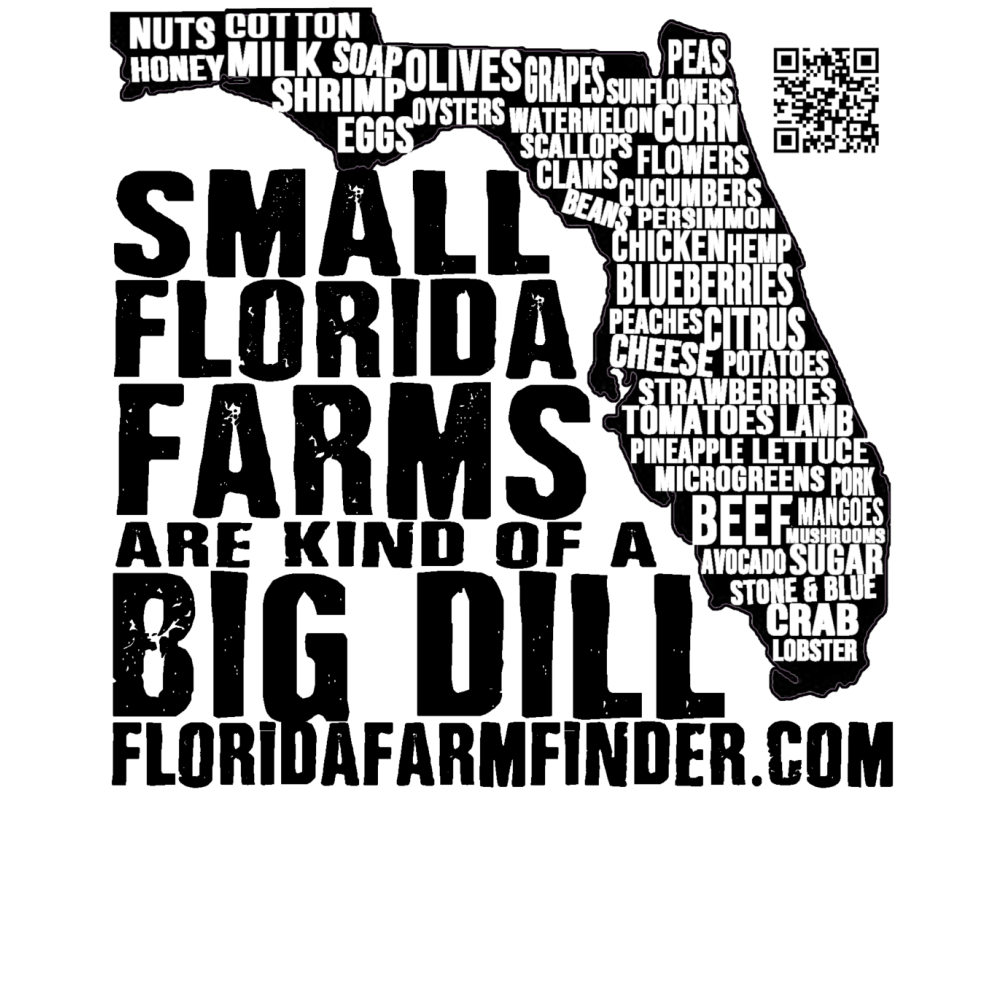 THANK YOU FOR SUPPORTING LOCAL!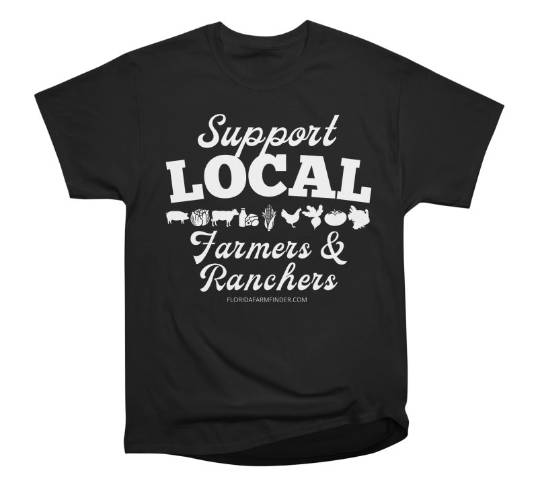 We sell our shirts, bags, art & more through our partnership with Threadless. We receive a portion of your purchase.
Shop here with Threadless!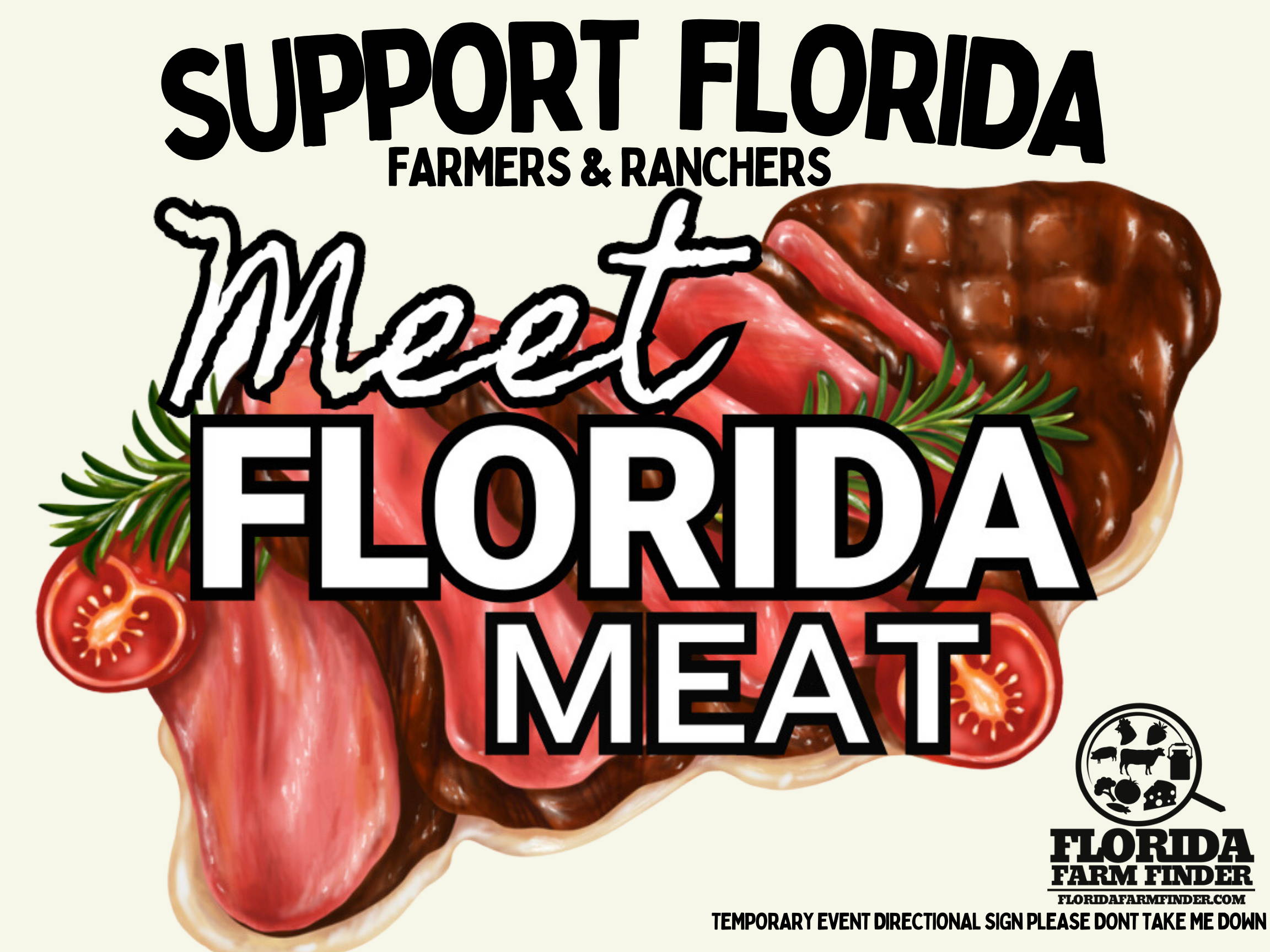 Our annual "market of farmers" event hosted by Long & Scott Farms in Mount Dora. Fill your freezer, connect with producers, and learn all about local at our family-friendly 2-day festival. Our next Meet Meat is planned for Spring 2025.
Crawling social media results in a plethora of info about farm job opportunities, you can see all of the recent posts we've found by clicking
#AGJOBSFL
.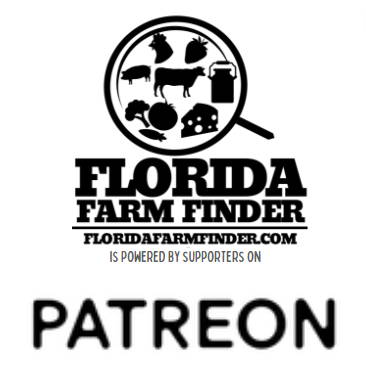 We offer special info, benefits & perks to friends who become supporters of our efforts on Patreon with a monthly subscription.
Join us on Patreon!
IF YOUR HAT COLOR IS OUT OF STOCK, OR YOU WANT TO PURCHASE BULK HATS: